about
me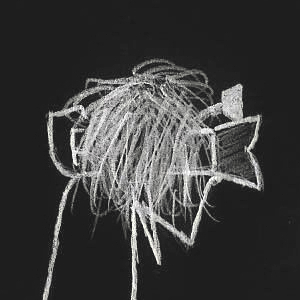 I generally go by Tinu, although you may also know me by my online-pseudonym ayekat.
As Tinu, I spend my time mistreating my electric guitar, watching TV series with my lovely girlfriend, finishing my Master's Degree at the EPFL, taking pictures with my camera, and occasionally scribbling stick figures on paper (including my avatar picture that you can see to the right). I consider myself to be multilingual, although I am most comfortable speaking an odd alemannic accent and writing in an odd germanic dialect. If you want the full load of boring details, please see my CV.
As ayekat, I spend my time constantly rewriting my little pet project, tinkering on my home network and devices (resulting in my other little pet "project"), and occasionally disposing brain excrements either on this blog or in waves of 140 characters somewhere else. I usually idle around on irc.freenode.net but can also be contacted via XMPP (@ayekat.ch) or via mail (not @ayekat.ch, despite of what the following PGP key tells you):
FE8C F63A D230 6FD4 1A55 00E6 DCD4 5EAF 921A 7822

this site
I think the first incarnation of a self-made website was somewhere in 2010, when I drove my mother's old Compaq laptop to the ground after letting a desktop Ubuntu installation run 24/7 for about half a year, before it exhaled its life with a very peculiar noise. Nevertheless, it allowed me to get in touch with HTML, CSS and PHP.
Later in 2010, a friend of mine offered me some space on this Ubuntu-based VPS hosted at HostEurope. I've made first steps with MySQL at first, before trying out SQLite, which lead me to regularly annoy my friend with package installation requests.
In 2012, I decided to rent my own Debian-based VPS there—to the relief of my former co-users—and went on turning my code into a giant mess that somehow halfheartedly handled blog comments and a web-based admin interface backend thingy for managing blog posts and image galleries (read: pseudo-CMS).
In 2014, I moved to a cheaper hosting service (FileMedia), but they had this odd custom of regularly disconnecting the servers without announcements or even dumping all VMs and asking their customers to reinstall them and restore from their own backups. I don't know… some people may find it fun, but I thought it was a bit too much work (especially for hosting my git repositories, IRC bouncer and XMPP server in a reliable fashion).
Consequently, in 2015, some friends (who were also not quite happy with FileMedia) and I decided to get a server, install our own VMs there, and place it in a datacenter in Lausanne.
So far we're all happy.
other sites
+
---